Read the original blog posted by Food Network here.
HuePets really does make being healthy more fun.
"Wow, my kid would never turn down an apple."
"That's crazy — my daughter will always drink her milk."
"I make only one dinner a night; I don't cater to kids."
You know what kind of people say things like that? The kind of people who don't have kids.
Sure, I was determined to grow tiny humans who were "good eaters." (I worked for FoodNetwork.com, after all!) I read everything I could on how to maintain good nutrition during pregnancy, I worked extra veggies into regular dishes like mac and cheese, I took my vitamins religiously, I drank 100 ounces of water a day, I made sure we ate dietitian-approved fish — the list goes on.
And, newsflash, that was the only time I was ever truly in charge of what my babies ate. You can lead a kid to a plate of vegetables, but the truth is, should he refuse option No. 1, you will eventually cave and give him something else in order to avoid starvation.
What's a well-meaning parent to do?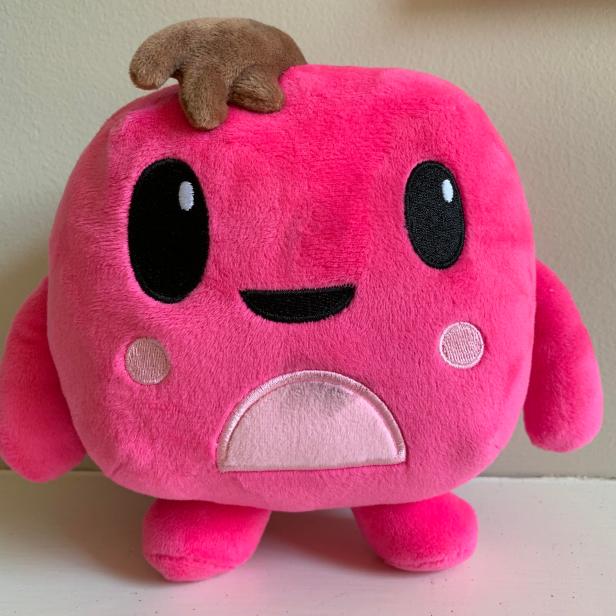 Meet my NBF: the HuePets app. It makes choosing and eating fruits and vegetables fun for kids. As soon as you hand your phone over to your kid, that veggie platter looks infinitely better.
But I'm getting ahead of myself, so let me back up a little. Way up toward the top of my kids' list of favorite things is 1. getting mail and 2. playing with someone's cellphone. As soon as their HuePets Bundles arrived on our front porch, they were intrigued: Is it for us? What is this? Can we keep it?
Each HuePets bundle came with a plush toy, "squishee," lunch sack and coloring book; the kids and their soft plush toys were immediately inseparable, and my son took his to school every day for at least a week.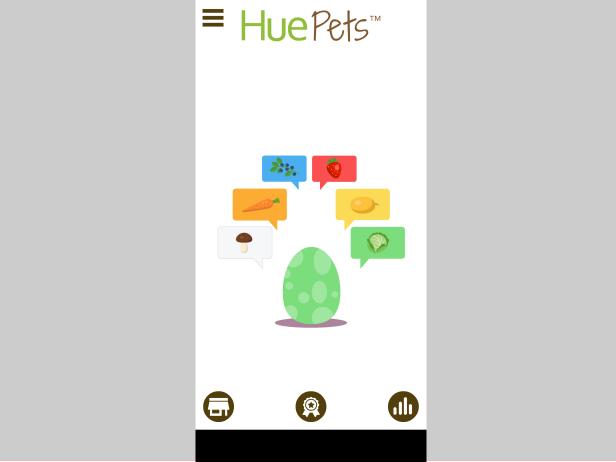 Free to downloadAPP STORE Buy It
But the free HuePets app really won me over. Once you create your kid's profile, he or she can begin scanning meals and snacks. Kids "feed" their pet, which starts as an egg and is essentially their profile avatar. And kids earn coins for their healthy choices. They can use the coins to "buy" their pets accessories, and the pets grow every time they "eat" a fruit or vegetable. (Keep an eye on the scanning, though. An accidental scan of the floor will still count!) The kids earn coins for participating in healthy activities, too, which I swear fired them up a little more for soccer practice.
Turns out, it doesn't matter how many years (ahem, it's seven) I've spent trying to explain to my kids the importance of being active and eating a variety of foods. This app clearly lays it all out in the "Hue Info" tab, and the kids were actually really interested to know more. Why should you eat orange foods? "Improve your eyesight, strengthen your heart," etc. The list covers blue and purple foods, as well as yellow, green and red.
You can track your children's progress and see how they're eating from day to day and even keep an eye on their overall totals. Two out of three of my kids eat a lot of red foods, I'm guessing apples, and I can tell one is lacking in the green food department — you can't live on carrots and grilled cheese alone, kid!
This app has honestly changed our kids' after-school snack game. They're replaced their cracker and pretzel cabinet raid with a rush to the fridge for veggies and dip — and a subsequent plead to have my phone.
"My kid would never ask for celery and hummus after school."
You know who said that? Old me.